.
 .
The Foreign Coresspondents Club of Japan invited the Director of the Utoro Peace Memorial Hall, a Co-represnetative of the Utoro Private Fund, and a Lawyer for victims of the Utoro Arson Case to come speak at this prestigious event. The topics covered ranged from discussions about the opening of the new museum and its potential for fostering peace and communication locally and internationally; to current social issues like the growing conservative voices in Japan and hate speech online; and the recent arson case and how the museum itself may be able to stop hate crimes from occurring by fostering mutual understanding.
 .
If you wish to learn more we highly encourage to take a look at the video below! (about 1 hour 20 min in duration)    
 .
 .
 .
 .
SHOW YOUR SUPPORT
If you want to show your support for this event please consider donating. The funds raised help cover the cost of such events, and are an encouraging sign to continue doing events like these in the future. Currently, a donation of   $10 USD  or  $30 USD   is accepted through PayPal, please feel free to donate what you can spare.  
    .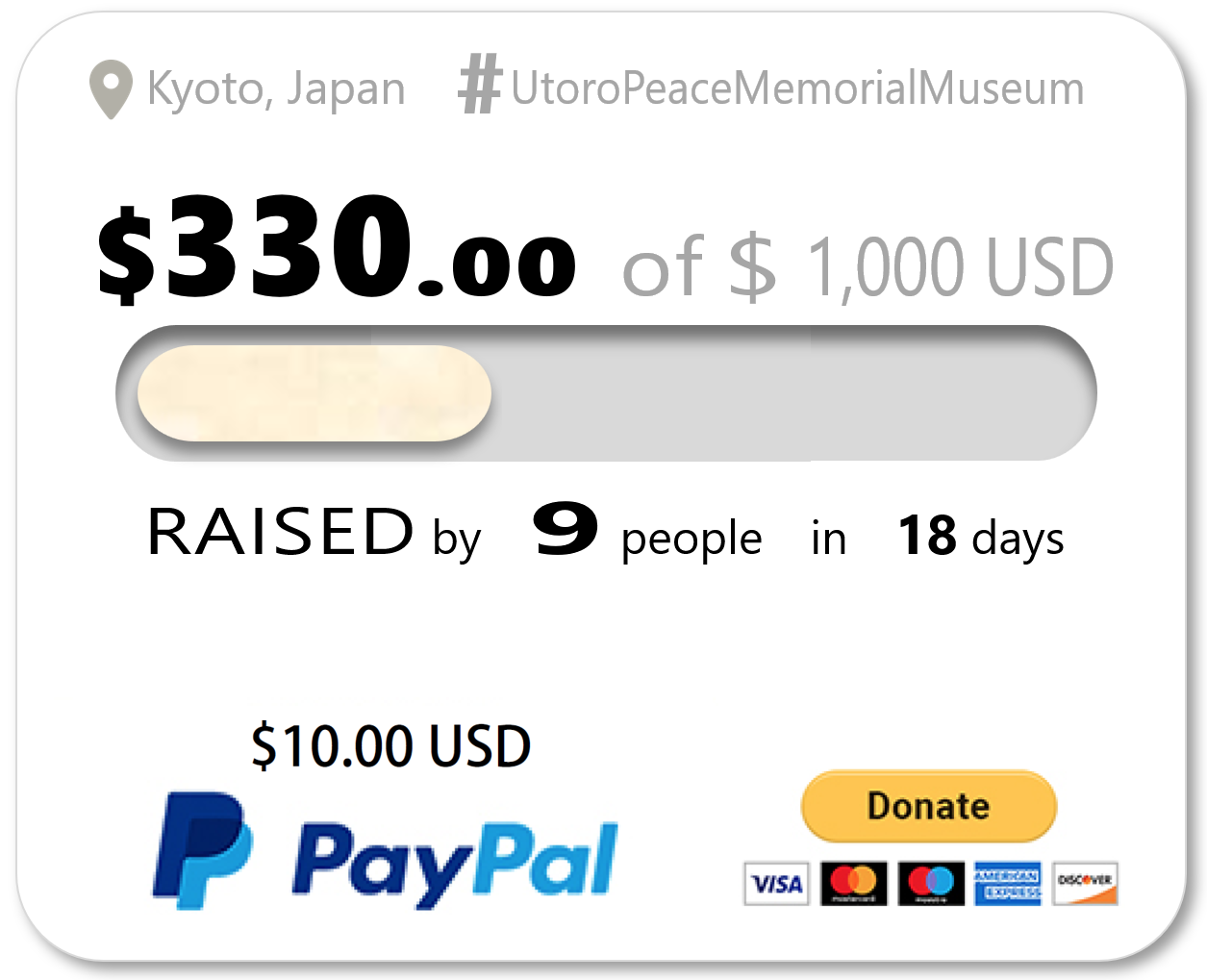 We actually fell far short of the targeted amount for the cost of the above conference in our previous crowdfunding effort.  We had been hoping to secure sufficient support in advance of the June 15th conference, but we were not that skillful in spreading the word.  So if you felt the conference was valuable, please chip in to help us feel confident about our international value, by at least reaching the initial targeted goal of $1,000.  The meter in this page will be updated daily to be shared with any visitors to this page, as well as museum staff in Utoro to remind us we are well supported by international audiences across boarders!  
 .
We hope you will consider lending your support to our mission, and that you come visit us soon!